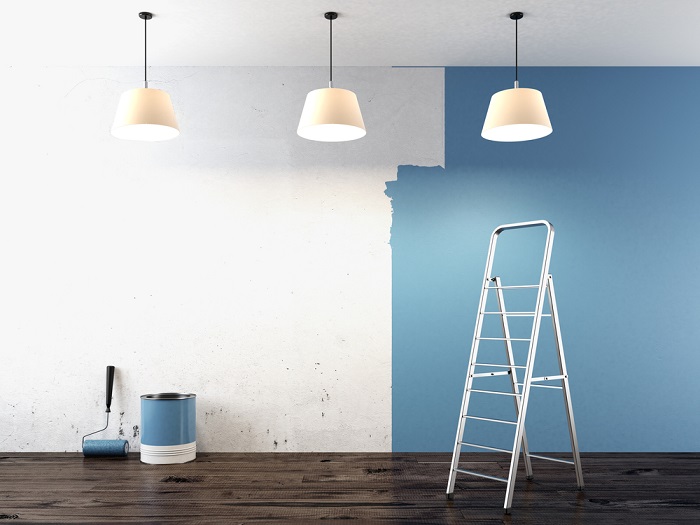 Interior Painting Preparation
Nothing beats a new coat of paint; painting can transform any interior but to get that perfect finish you have to get the preparation right. Surface preparation is as important as your painting technique. For the best chance of a great finish, you need the right tools and the knowhow, getting it right the first time will save you time and money and lots of frustration.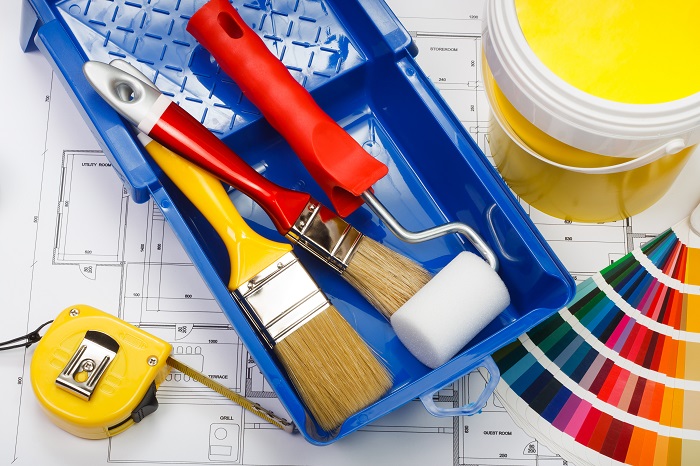 Paint Preparation Tools
Depending on the surface your painting here is a list of basic tools you might need to get you started:
Roller frame and matching roller sleeve
Flat paddle for mixing paint
60mm synthetic paintbrush
38mm synthetic paintbrush
First Steps – Interior Painting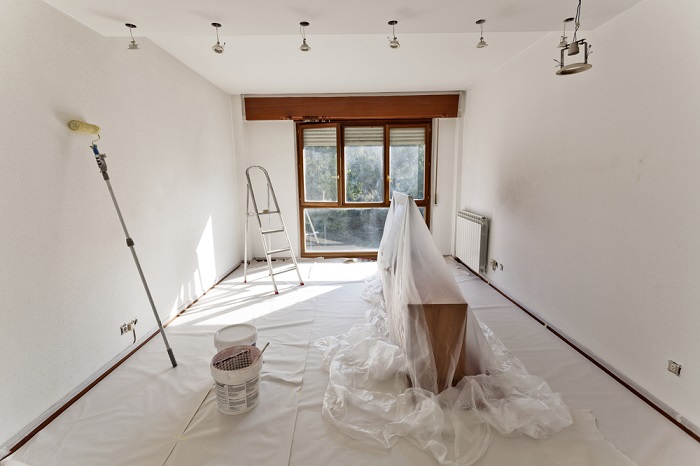 Clear the room out, remove all furniture that will get in your way or cover it with a protective sheet or drop cloth, remove curtains, blinds and any mirrors or pictures. Cover any pendant lights with plastic and tape it into place if you are painting your ceiling.
Remove as many fixtures or fittings as you can before starting, carefully scrape off any old paint away from screw slots before removing.
Cleaning Your Walls Before Painting
Now you have a blank canvas you are ready to give the surfaces a gentle wash, simply use a soft, damp microfibre cloth and sugar soap.
Painting Problem Surfaces
Covering Bright or Dark Colours
To cover previously painted bright or dark walls and ceilings it is easier and more time-efficient to apply one of undercoat rather than a couple more coats of your actual paint. The outcome of your chosen paint colours will be determined by applying the right type of undercoat, if you are painting with a light colour you may want to paint over darker colours with a tinted undercoat. Talk to your local professional painter or a paint specialist about choosing the right undercoat.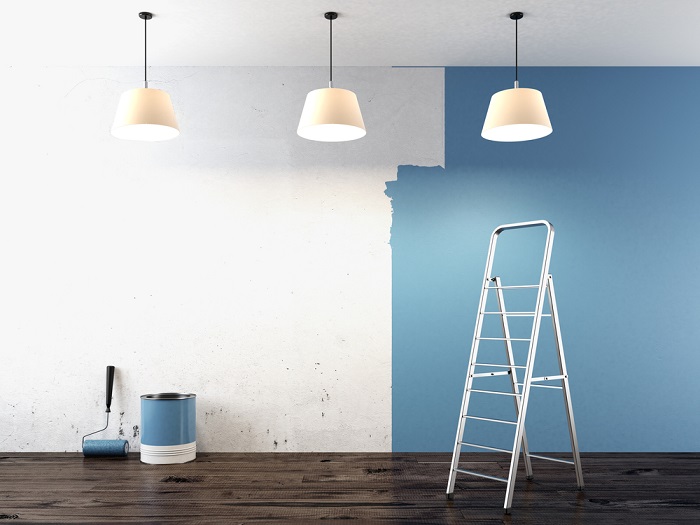 Painting over Water Stains Water Stains
Before painting over water stains, you need to identify the source of the leak and make the necessary repairs. Once fixed you should do an adhesion test to check the integrity of the existing paint. Once you are satisfied you will need to apply a coat of oil-based primer and one coat of undercoat before your final paint.
Removing Wallpaper
Removing old wallpaper can be a big job, most vinyl coverings can be peeled off by hand when dry, however, you may get left with backing paper residue, this can be lightly sanded down and then sponged off. For harder wallpaper removal jobs, you can use a wallpaper peel/stripper solution or hire a steamer and steam it off.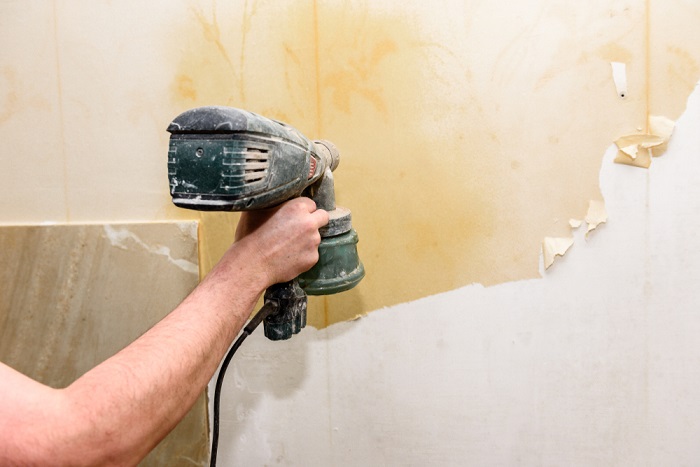 Painting Bare Plaster Board
Painting over bare plasterboard is easy if you prepare it right, make sure you remove any residue or dust with a damp cloth, after the surface is clean and dry you can use a 'sealer' for the first coat before painting your chosen colour.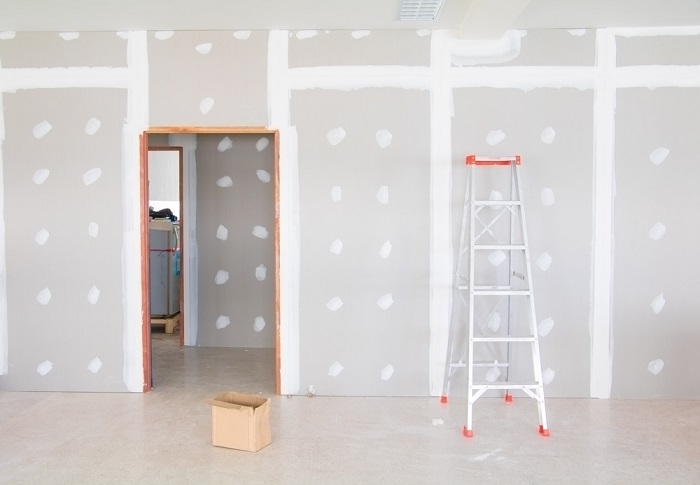 For more tips on DIY interior painting and preparation keep an eye on our blog, if want advice from a professional have any questions regarding your painting project or call Amos at Painting Trends on 0412 250 183