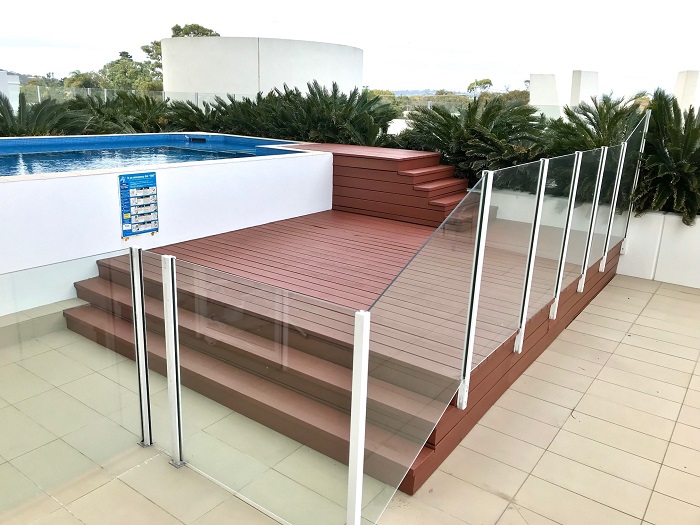 Wooden deck restoration and care can be a daunting task, but a deck is an asset to any home; a place where family and friends gather, a place to relax and watch the sunset or simply an outdoor expansion of your living areas. A well looked after deck will add value to your property and continually provide a lifetime of enjoyment. That is why it's important to maintain and look after your decking, Deck maintenance is easy if done properly and regularly, so before you call your local painter we wanted to guide you through maintaining your wooden deck step by step.
Your Deck is more than likely exposed to harsh elements especially here on the Gold Coast throughout summer, it is better to identify any damage and address the issues early on and not leave it for further deterioration. A little maintenance and love your deck will keep giving for years to come.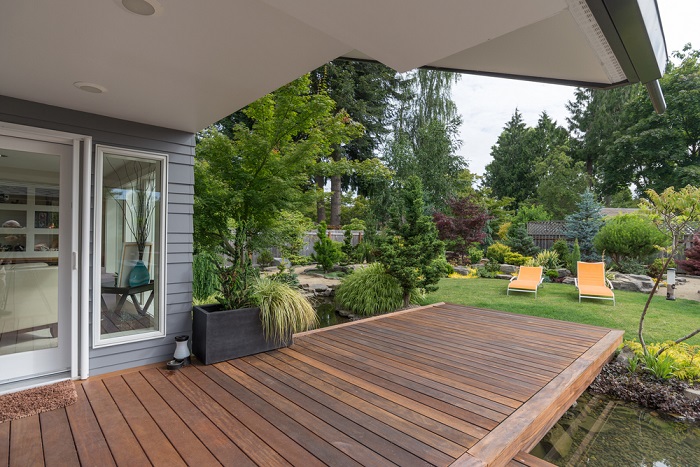 Inspecting Your Decking for Damage 
You want to make sure your deck in is good condition, this means looking at the structure overall and inspection of all surfaces and any joints, inspect where the wood meets the ground lookout for expansion or swelling and wood rot. You can identify places where wood must be replaced by jostling a screwdriver in the wood, if it sinks through the decking or the wood easily comes apart – you will need to replace it. Call your local handyman or decking company for a thorough inspection.
Cleaning Your Deck
Annual cleaning of your deck is important, simply use soapy water and a soft brush, light pressure washing is highly effective. If you are restoring an old deck that has been previously painted or stained, you may need to use a paint or a stain remover. If restoring a pine or treated deck you must strip the surface layers back with paint thinner and then give it a good wash using a quality deck cleaning product before repainting your deck.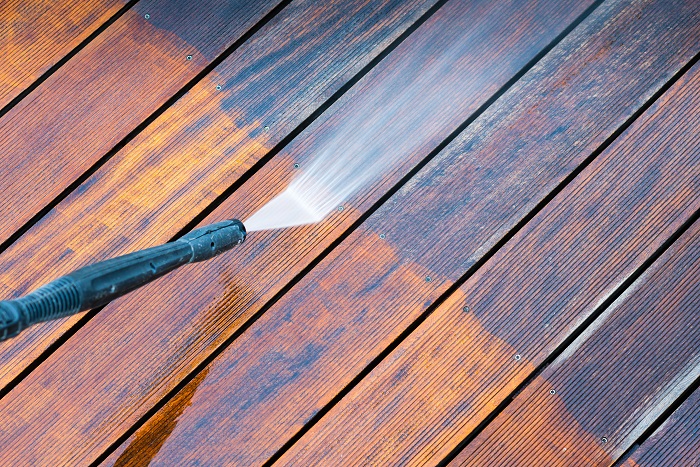 Sanding your Deck
If your deck has flaky or blistering paint or varnish you will need to sand it back until there is no old paint residue, you can use a hand sanding sponge for smaller decks, we recommend a belt sander for larger areas. This step is extremely important when rejuvenating wooden decking, and will prevent any future problems, so take your time and get it right.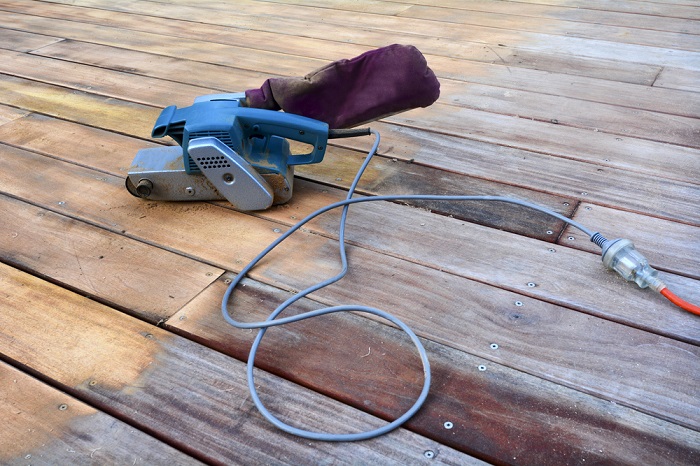 Deck Painting or Sealing
Oiling Your Deck
Oil helps protect the wood from harsh elements like rain and sun, the oil works as a moisturiser for your decking and in turn helps fight decay. There are few factors to consider when choosing the right type of oil for your deck, the type of wood, the usage of your deck and your desired look, considering these aspects will help you choose the right oil for your needs.
Oil comes in various tints spanning from dark rich shades to very light and almost unnoticeable shades. Tinted oils can dramatically change the look of the wood and some are manufactured to mimic popular and more expensive wood types like Jarra or Merbau. If you chose to oil your deck and give it a new lease on life make sure you take advantage of sunny weather most products require 24 hours in-between coats.
Staining Your Deck
Stains will permanently alter the look of your deck, so make sure you choose the right tint for your wood, below we look at different types of stains and the usual outcome if applied properly:
Solid – closer in application to paint and allows for a perfectly uniform colour but, you won't be able to see any of the grain of the timber.
Semi-solid – has more pigmentation than a semi-transparent stain, but you can see a small amount of grain showing through, not like the Solid Stains.
Semi-transparent – provides a natural wood look with a relatively consistent colour.
Clear – doesn't provide any UV protection, and is generally considered unsuitable for outdoor use.
Translucent – accentuates the grain.
Deck Restoration Service Currumbin
We hope we've shed some light on maintaining or restoring your wooden deck.
Deck Restoration can seem daunting, however, don't be scared to do it yourself! if you're not afraid to use a few tools, make sure the preparation is done correctly and break out in a bit of a sweat.
Otherwise, call Amos at Painting Trends for all of your wooden deck restoration needs and we will do the hard work for you.